We are where you need us
Your My Junior carefree service. Your My Junior family.
Yor service with heart
In the next few years you will be able to trust your pram completely. Our pram specialist consultants bring you closer with their specialist knowledge to what the world means to you: your happiness. Because your well-being is very important to us, our carefree service team is there for you every day with heart and dedication. With our extensive service, we have the right solution for you in every situation.
Many questions. Our answers.
3 year warranty
We are always by your side.
Test for 30 days
Test your stroller 30 days free of charge.
Fully comprehensive
Your maximum security
Mobility guarantee
With us you are always mobile.
Our own Workshop
We repair within 72 hours
Your service in detail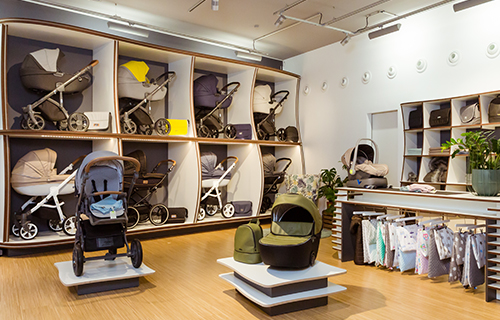 Flagshipstore
In our flagship store in Aachen, our pram specialist advisers will be happy to advise you with their specialist knowledge and will find the perfect companion for you in our pram world. During your test drive through beautiful Aachen, your stroller can show you what it can do. Your lovable everyday hero that you can rely on.
To the Flagshipstore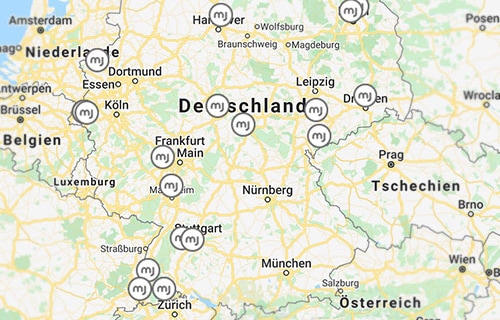 Store locator
You don't live near Aachen, but you still want intensive pram advice and would like to put your stroller through its paces? Find the right store near you here and get intensive advice.
Find a dealer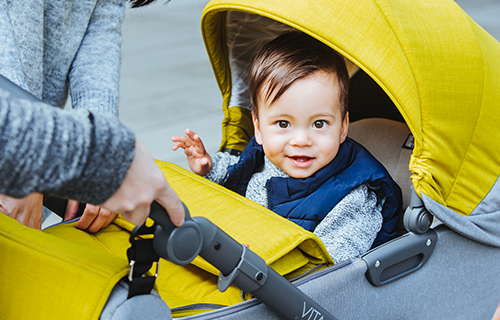 Frequently asked questions
We have summarized the most common and most important questions and answers for you here. At a glance you can find an overview of everything related to strollers in our FAQs. If your question is not included, our carefree service team is always there for you.
To the frequently asked questions
Contact us
Our team of pram specialist consultants, engineers, midwives, mums and dads is there for you with all their heart. Whether by e-mail, by phone or on site, we warmly welcome you to our My Junior family. We want you to feel that you are in good hands, just as you would with your family, and we look forward to it: to accompany you and your heart.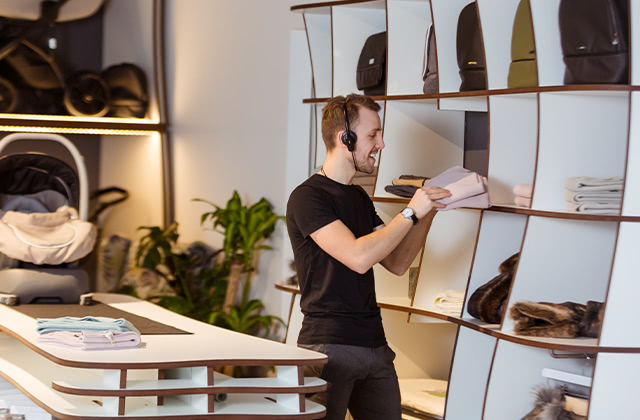 ---
Mon.-Thu.: 10am-5pm
Fri.: 10am-4pm
My Junior Flagshipstore
Buchkremerstraße 2
52062 Aachen
Thur.-Fri.: 10am-6pm
Sat.: 10am-4pm
We carry your heart
Our growing stroller
up to the age of 4
From birth to the age of 1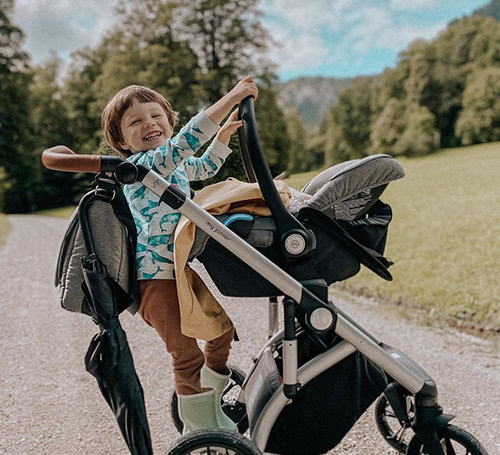 The baby seat
With the particularly safe baby seat and its 3-point belt system, we have the safest solution for mobility from the birth of your heart. The upholstery with the ergonomic wedge pillow and headrest for newborn babies offers you maximum comfort from the first moment of happiness. Click & Move.
Unsere Hebamme Sophie: Die Muskulatur entwickelt sich erst in den kommenden Monaten. Das ergonomische Keilkissen sorgt für zusätzliche Sicherheit von Muskulatur und Wirbelsäule.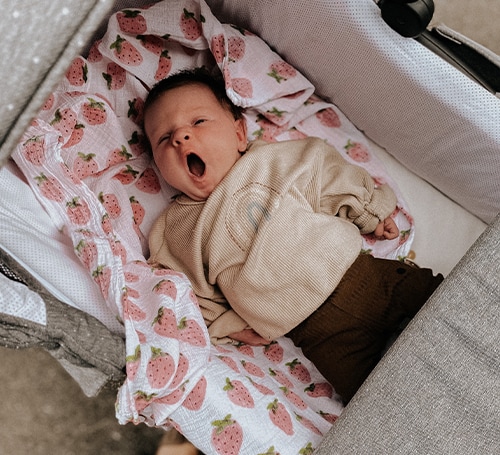 The carrycot
Bedded in an exceptionally large carrycot on a cloud-like mattress, which serves as pure support for the development of your heart. We combine optimal air circulation with maximum comfort. For ergonomic sleep and sweet dreams.
Unsere Hebamme Sophie: Besonders die Wirbelsäule ist erst mit dem ersten Lebensjahr gestärkt. Die Matratze hat den perfekten Härtegrad für die Entwicklung.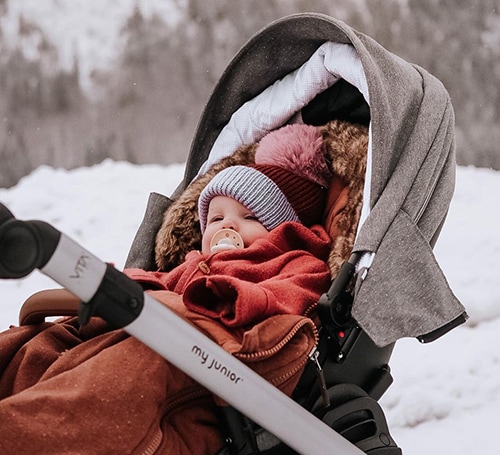 The sport seat
Ergonomics as the most important part for world explorers. The sports seat has the very special feature of being adjustable in many positions. The lying position is our solution for healthy development up to the age of 4.
Unsere Hebamme Sophie: Geborgenheit und Sicherheit bietet der Blick zu den Eltern und filtert Reize. The sport seat in Fahrtrichtung ist wunderbar für Weltentdecker.
We are always be your side.
Welcome to the My Junior family.
Discover our stroller world