Special features
Ergonomically healthy posture
The baby sling NAMI ,with all binding options, enables you the orthopedically correct squat-spread position for a healthy development of your heart. Your baby is also in the M position. This ensures a round back and a supported neck.
Optimal support
The adaptable and robust fabric of the baby sling relieves the spine and the pelvis of your heart by maintaining the ergonomic posture. For a healthy posture with the help of NAMI.
Close to your heart
The heartbeat of the parents is the baby's resting place. With the NAMI sling, we combine maximum closeness and healthy ergonomics. The fabric of the baby carrier NAMI holds your heart safely in your arms.
NAMI sling in everyday life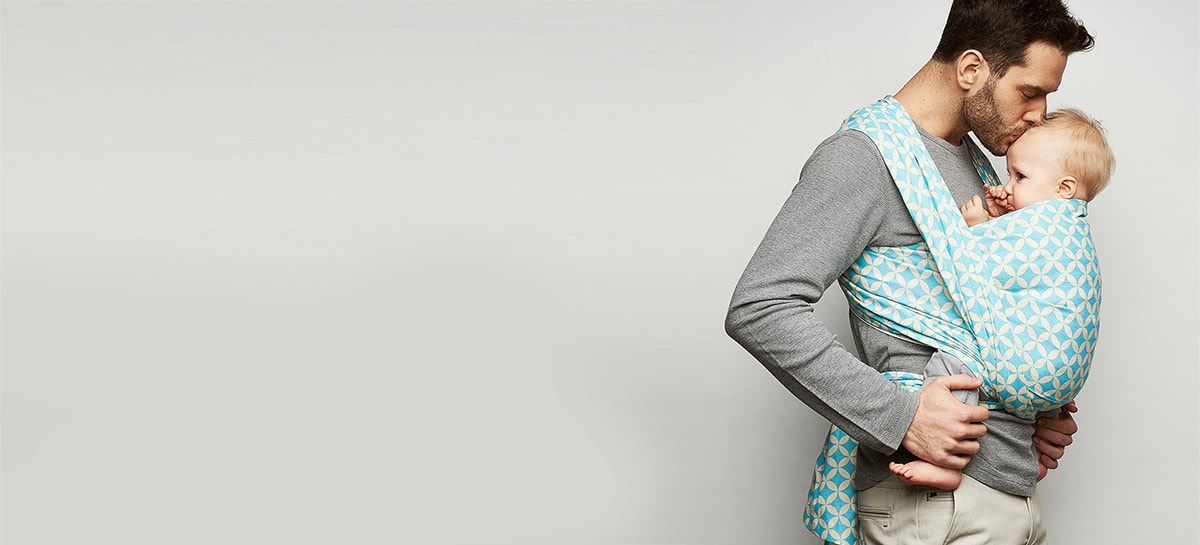 Adaptable
Midwives know how different babies can be. That is why we have developed this special fabric for the NAMI sling that adapts fully to your baby and grows with it. The elastic fabric supports the healthy development of your heart by strengthening the ergonomic M-position and stabilizing the back and neck.
Nami has many levels
The baby sling is versatile and adapts to what you need right now. As a changing mat, blanket, breastfeeding protection or similar, the baby sling always ensures well-being. As a hammock, NAMI offers a nice alternative to rock your baby to sleep.
Closeness despite Mobility
Evermore mobile, and your baby always at your heart, you can enjoy every moment even more with this baby sling. NAMI will be happy to help you with your daily tasks. When walking with the family or meeting friends, you always have enough arm room. In the meantime, your baby feels your heartbeat and feels safe with you.
Exquisite materials
Together we developed a special, anti-allergic, Ökotex certified fabric made of woven cotton fibers for the NAMI sling that combines stability and individual flexibility. This is the only way the NAMI baby carrier can promote the healthy development of your baby from birth.
Give your baby closeness
Different bonds
Belly carrier
Side carrier
Back carrier
Technical Data
NAMI from head to toe
Baby carrier from birth
A baby sling that breaths
Only the best for your heart