3 year carefree warranty
We give you a 3-year warranty on all safety-related things, such as the frame. The fabrics are covered by the warranty for up to 12 months. Contact our carefree service in the event of damage.
Test for 30 days
Order your stroller in our online shop and test it free of charge in your home for 30 days. Contact our carefree service and we will pick up the stroller at your home if you wish.
Grows with you
Thanks to the ergonomic lying position, the buggy accompanies you from birth and grows with you until your heart weighs 22kg. With the appropriate adapters, you can even attach the baby seat to the buggy.
Discover the world with the PICO
The Buggy Pico combines everything you need for the adventures with your heart: it fits in your hand luggage, in the smallest trunk, is super easy to use and is as safe as possible. An innovation for the whole family.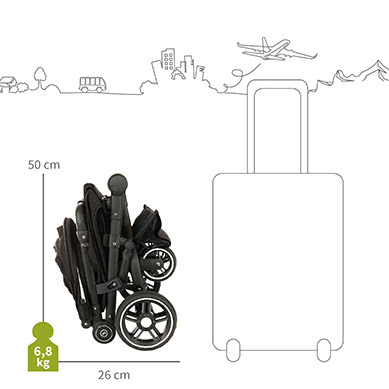 A smart buggy
The Buggy Pico is a compact flyweight that accompanies you on all your ways. Folded small, it fits into the storage compartments of the usual travel aids and can be easily carried over the shoulder thanks to the integrated carrying strap.
So clever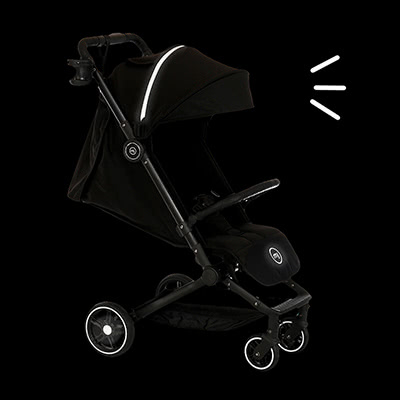 A shining light
Because the Buggy Pico is always one step ahead of you, it is all the more important that you and your heart are seen immediately. With the Pico buggy you become visible and safe. The reflectors let you shine so that nobody can miss you.
So safe
Smart suspension
Maximum driving comfort thanks to the intelligent suspension system in the central joint and all four tires. He masters uneven surfaces without any problems, so that your heart can discover the world undisturbed. For pleasant journeys.
So innovative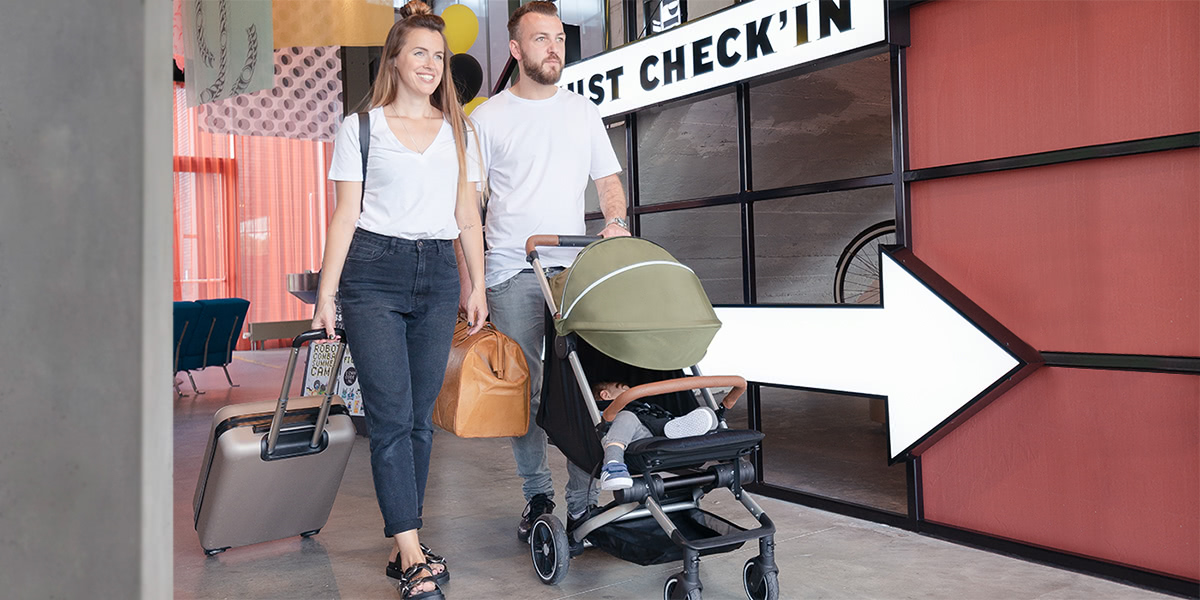 Intelligent functions
Click on a picture to get more information
For every terrain
The air chamber tires of the PICO never run out of air. In combination with the innovative central-articulated suspension, every bump is child's play, that your heart can sleep on in peace.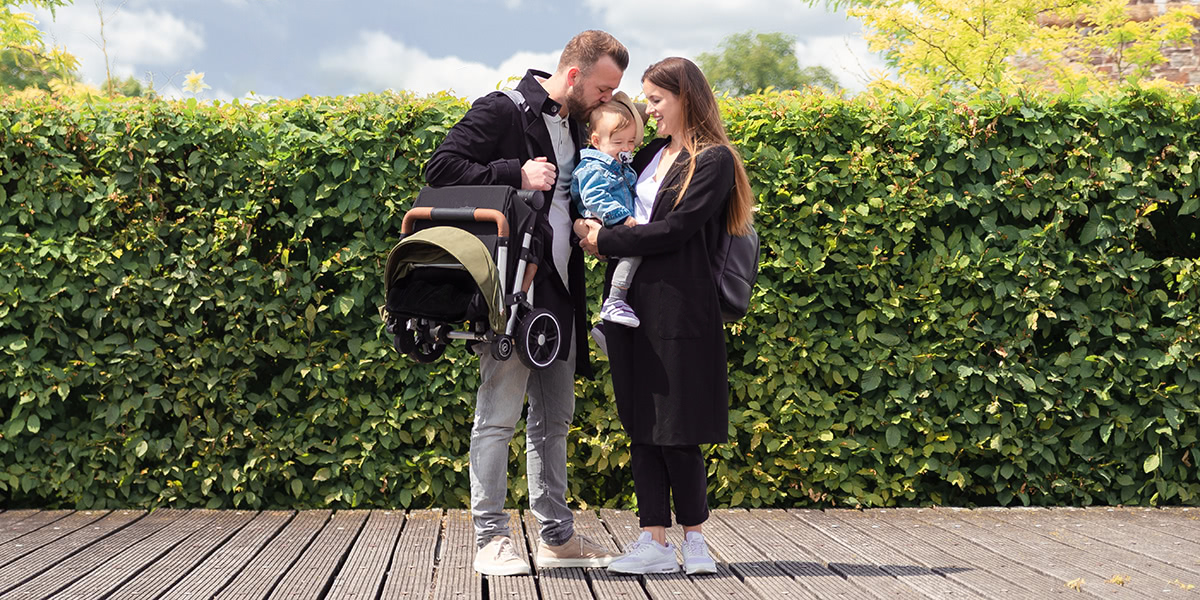 Compact genius
Click on a picture to get more information
Above the clouds
You can take the Pico buggy on the plane as hand luggage and comfortably drive your heart to the plane in the buggy.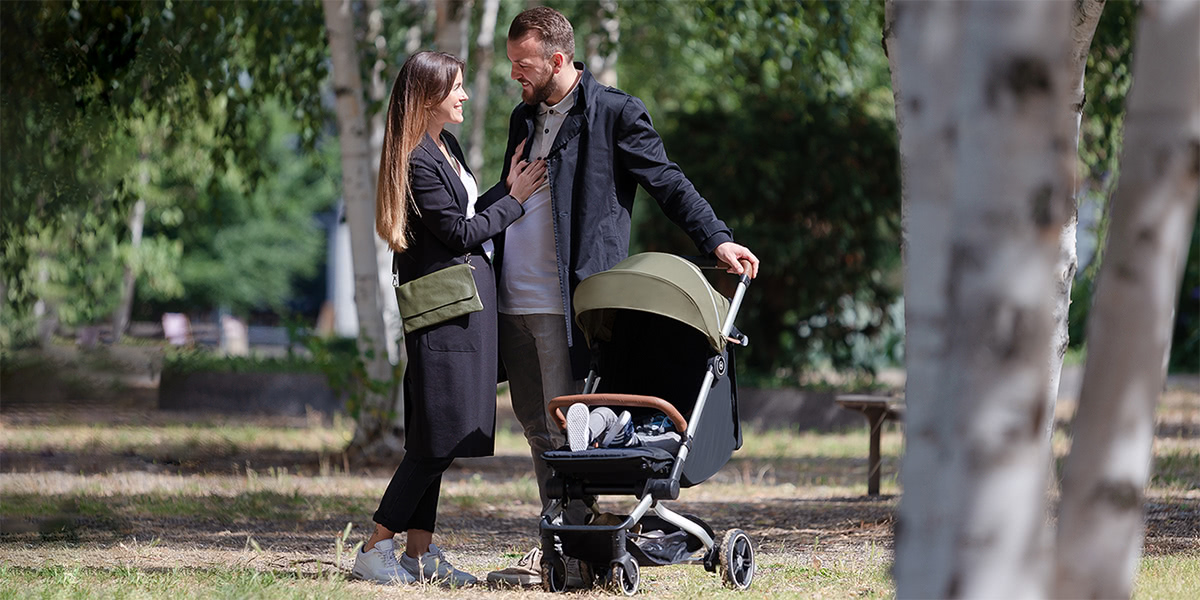 Safety first
Click on a picture to get more information
Lets you shine
Your Buggy Pico is equipped with reflectors on all sides, so that you and your heart will be visible and protected even during evening walks.
Alle Funktionen auf einen Blick
Equipment wonder
We also thought of everything with the PICO buggy. So extensive equipment is included and you can start your next adventure straight away.

You get:
Buggy PICO
Shoulder strap
Cup holder
Rain protection
Mosquito net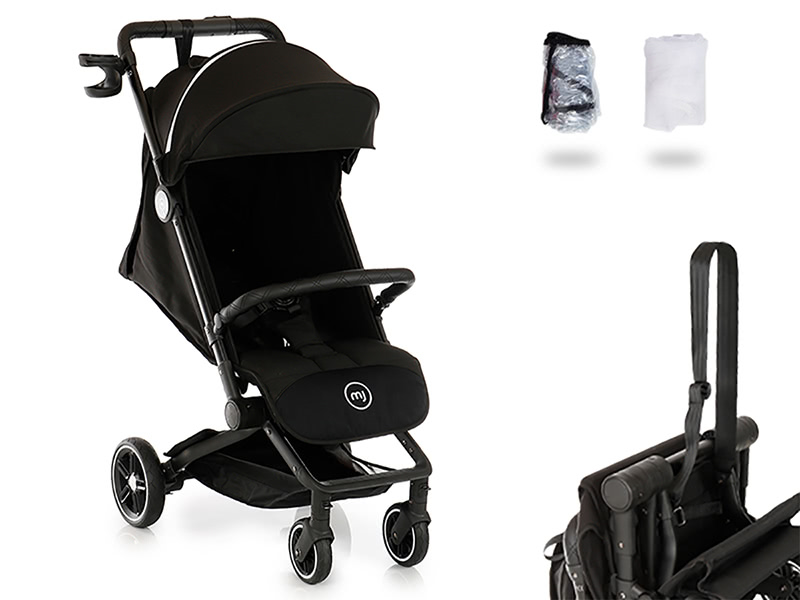 Accessories
We have gone further and developed accessories that offer you even more mobility. You will find adapters for the baby seat, a footmuff in matching design and a travelbag in our accessories shop.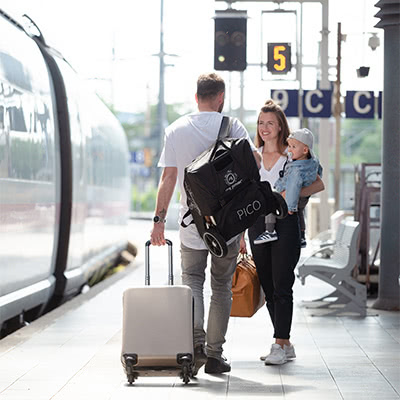 Your Travelbag
With the travelbag you can carry your buggy on your back and he is additionally protected on your travels.
Hier geht's zur Travelbag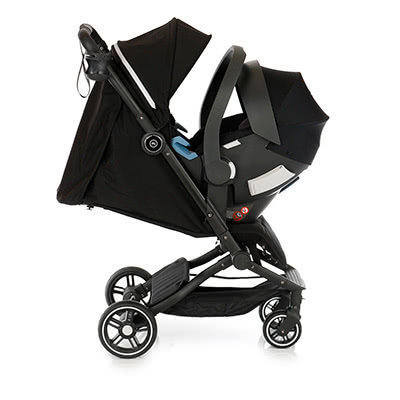 Your adapters
With the adapters you can attach your baby seat to your buggy so that you are mobile with your heart while traveling.
Click here for the adapters
Functional design in detail
Click on a component of your heart carrier for more information
Buggy
Particularly stable frame up to 22kg with a compact folding size
Ergonomic backrest continuously adjustable through 180 °
Most airlines can carry the travel buggy as hand luggage in the cabin
Shoulder strap on the frame for comfortable carrying of the frame
Reflectors on the buggy top
All-wheel 4-fold suspension
Very soft seat
Innovative shock absorption suspension, centrally installed
Adjustable footrest
Large extendable sun canopy
Fold-out sun canopy
Spacious shopping basket
One-hand folding mechanism
Large air slot
Peep window on the canopy
Lockable front wheels
Attachable baby seat with adapters
Simple and safe belt system
Removable safety handle
EN 1888:2 certified
ÖKOTEX100 certified
Large equipment package - rain protection, mosquito net, cup holder, shoulder strap