Healthy closeness to the baby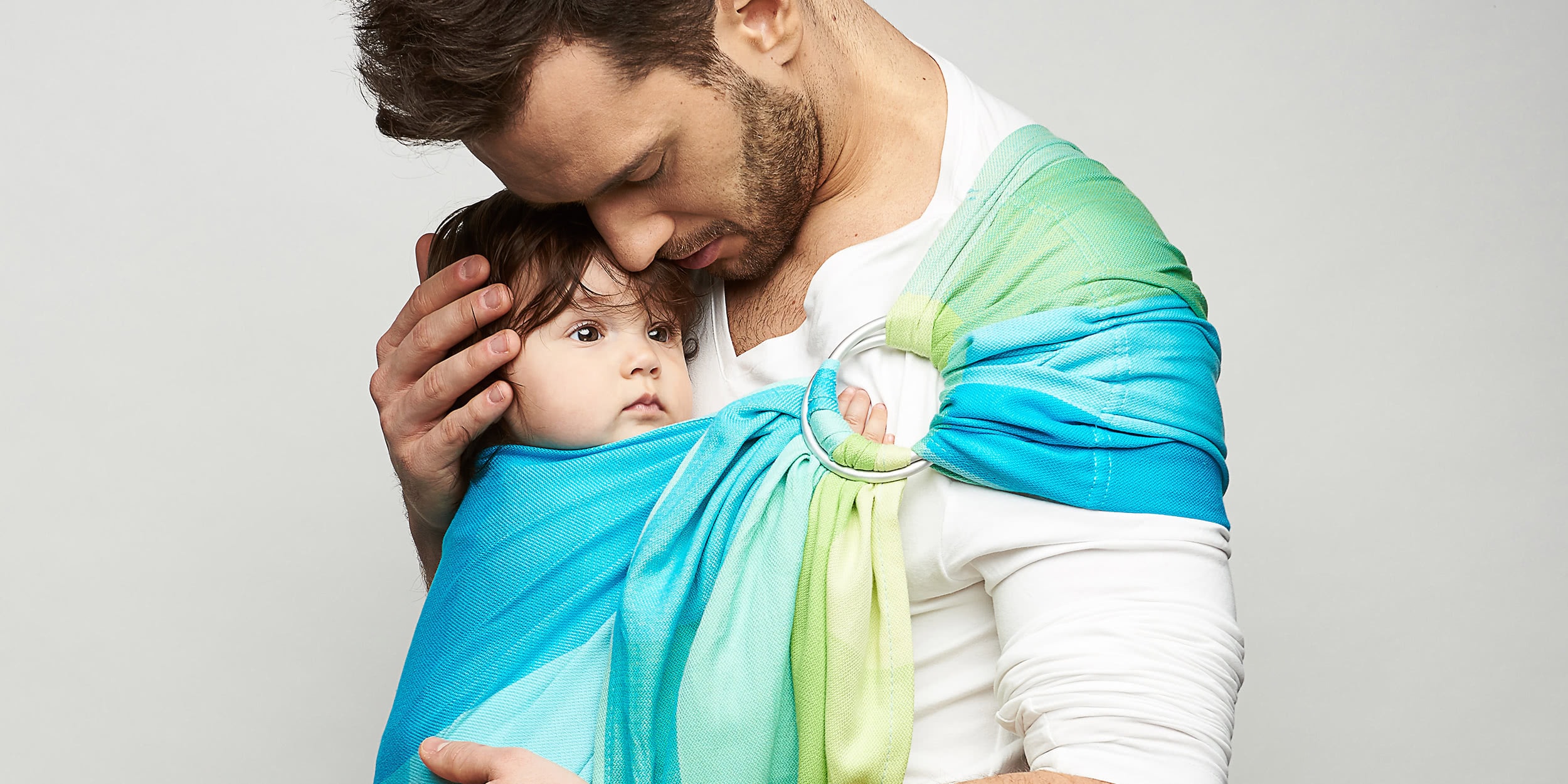 Wearing styles
Belly carrier
Side carrier
Back carrier
Special features
Ergonomically healthy posture
The baby sling Nami with a ring enables the orthopedically correct squat-spread position for a healthy development of your heart with all binding possibilities. The optimal M position with the baby sling ensures a round back and a supported neck.
Optimal support
The adaptable and robust fabric of the baby sling supports compliance with the ergonomic posture and relieves the spine and the pelvis of your heart for a rounded, anatomical back posture with the NAMI sling.
Close to your heart
The heartbeat of the parents is the baby's resting place. The baby sling Nami is made of 100% cotton. The natural material adapts to your two bodies and maximizes the closeness to each other.
Examined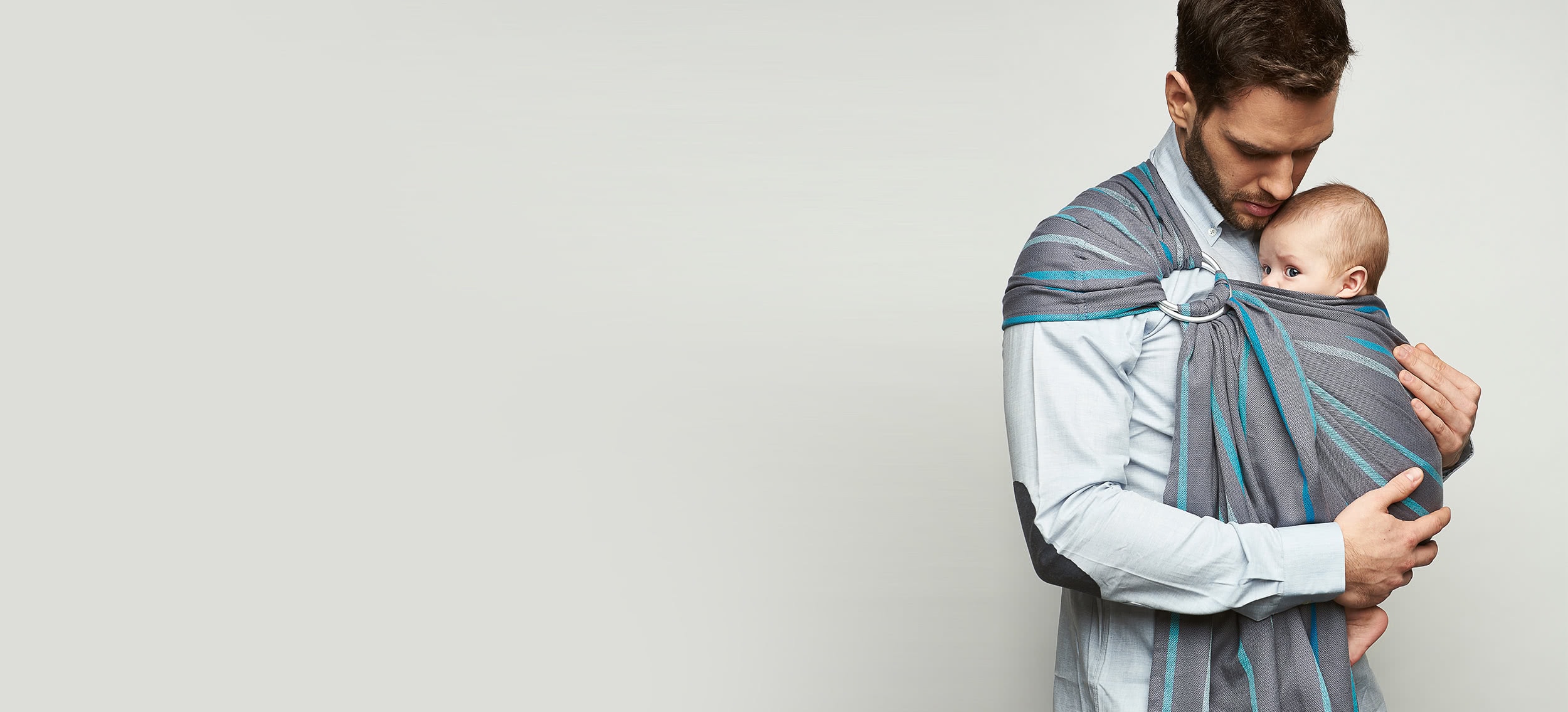 Adapts to your baby
No matter what size your child is, NAMI adapts to your heart. Properly tied, NAMI with a ring always guarantees an ergonomically correct posture and is at the right height for a loving kiss in between.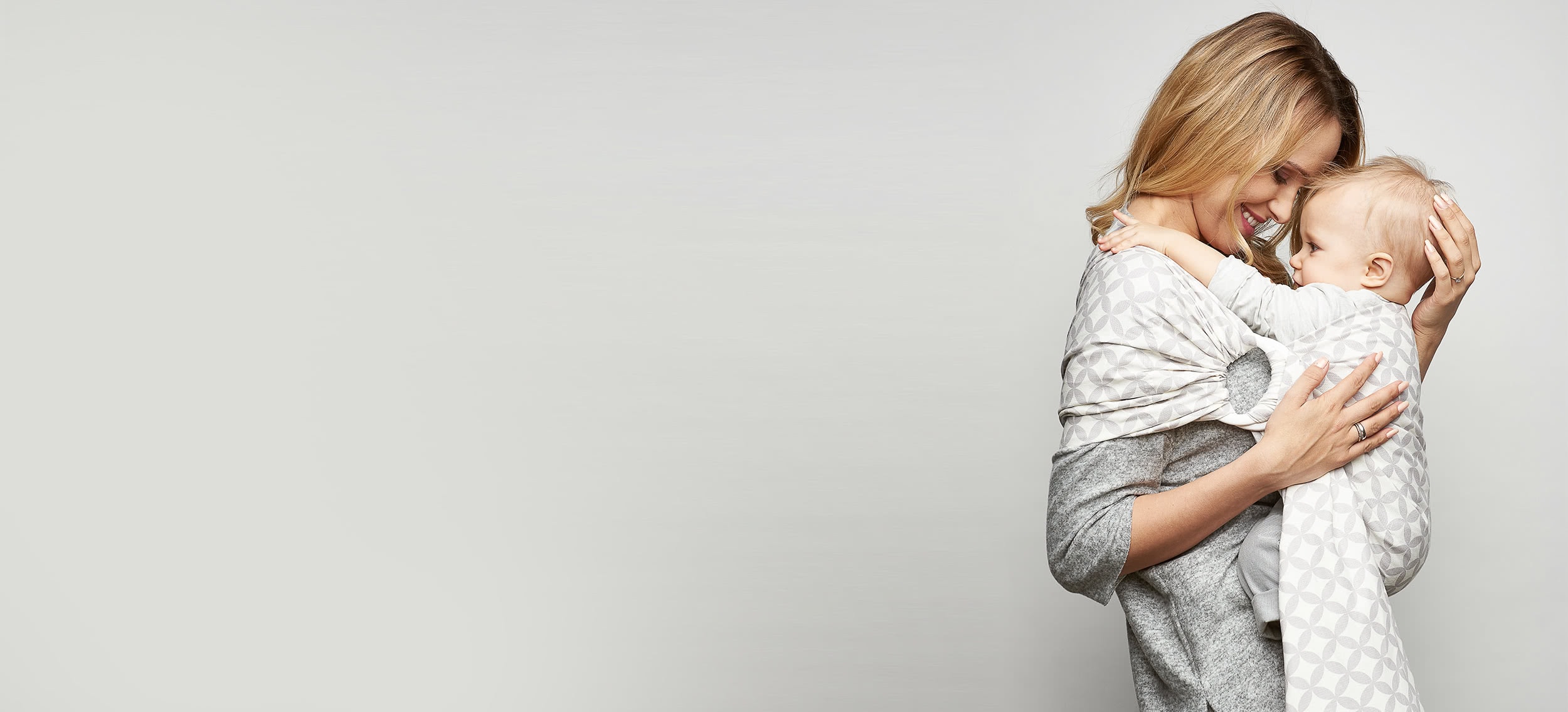 Possible uses
The special thing about ring slings is that they can be used so quickly. They don't have to be tied down and can therefore be used for short distances such as bringing away siblings or shopping.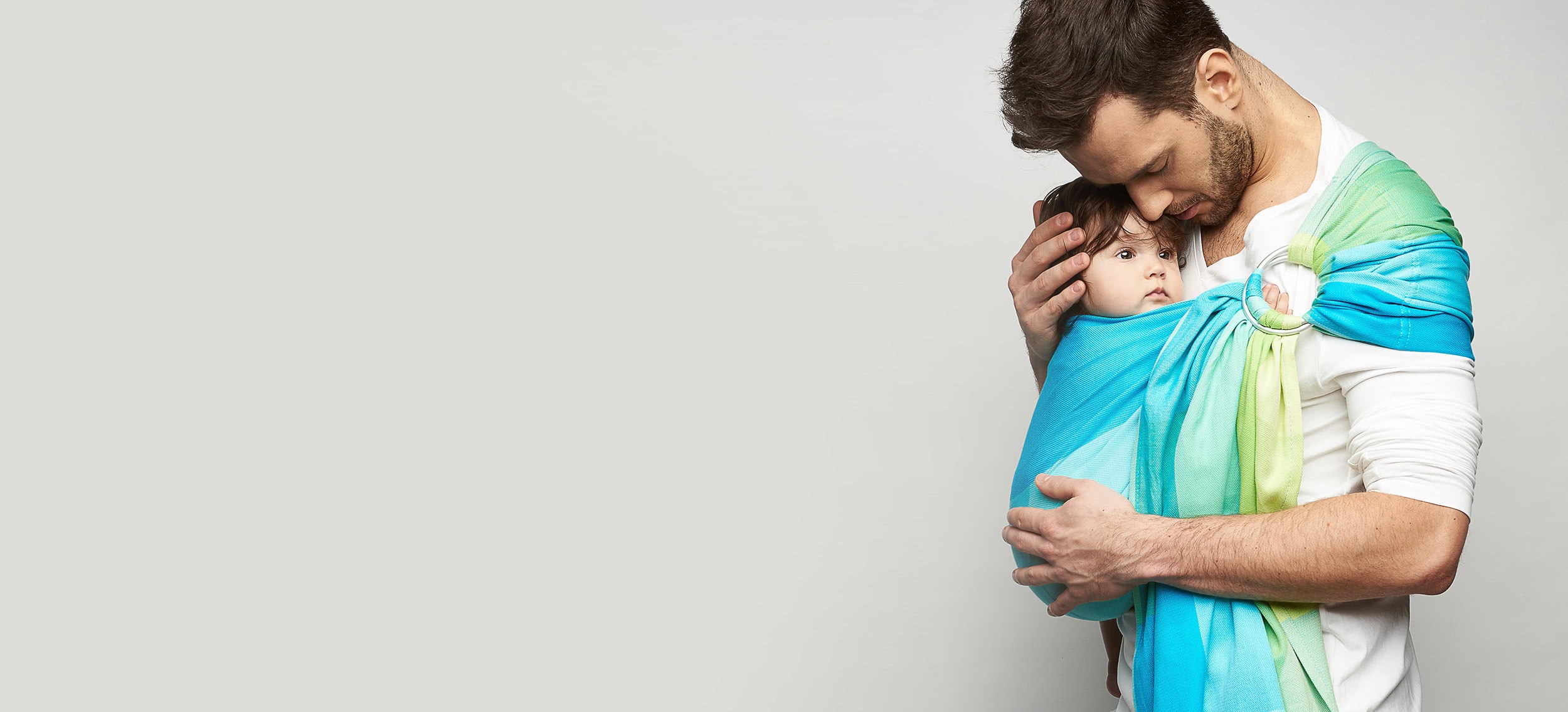 Close to your heart
Your heart is always close to you. If something is wrong, you are the first person to know about it. In this way, NAMI with a ring strengthens the mother-child relationship and basic trust.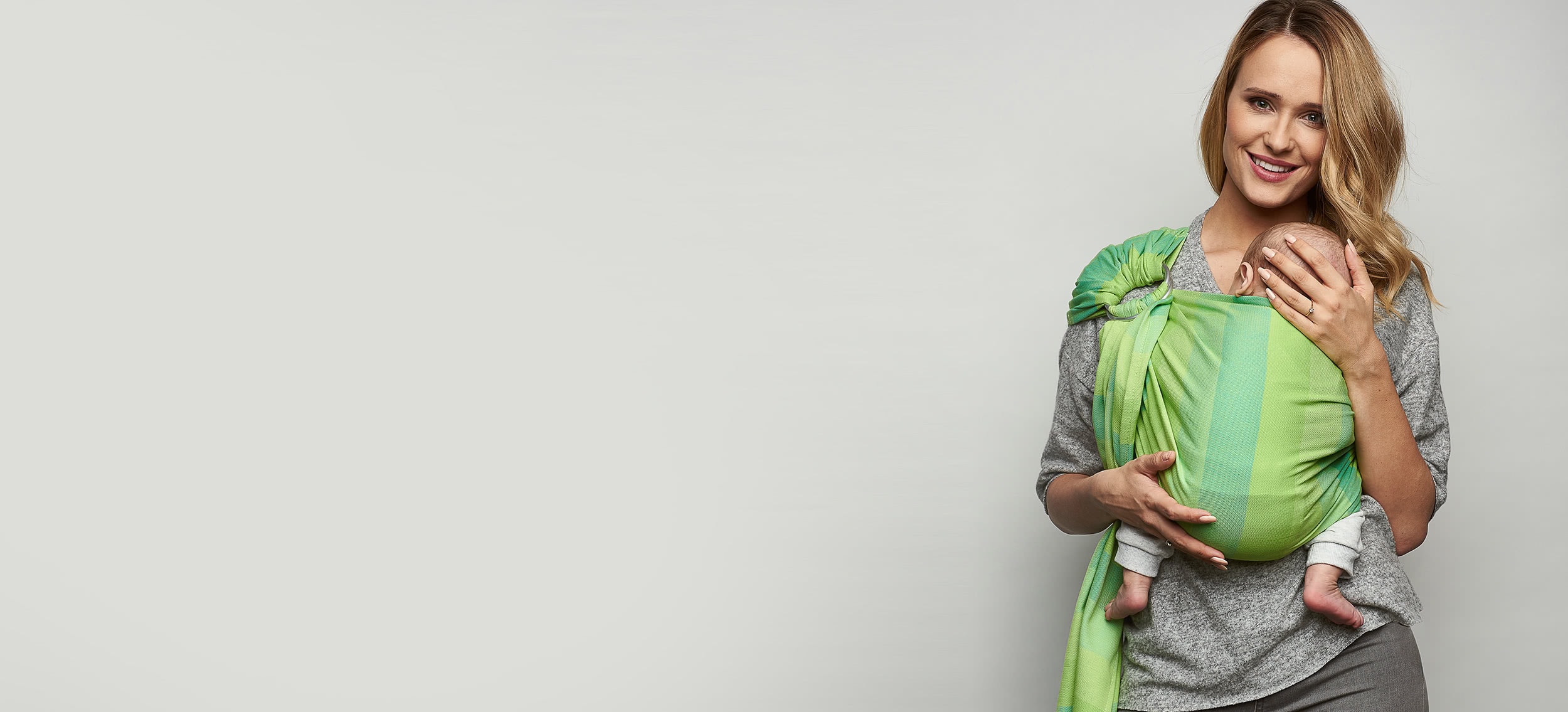 Fabrics
The 100% cotton fabric is elastic, soft, has been tested and found to be good. NAMI with a ring meets the Ökotex standard.
Technical Data
Here you will find the technical data of your baby sling NAMI with a ring. If you have any questions or would like advice, we will be happy to assist you. Our midwife Sophie will be happy to answer any questions you may have. For individual carrying advice near you, take a look at our carrying network in the future.
NAMI with a Ring from head to toe
Baby carrier from birth
A baby sling that breaths
Only the best for your heart