strollers
No ifs and buts
Mass production is a thing from the past - multifunctional ease of use, security, exquisite materials and modern designs are the future.
This is how we set new standards.
For you and your heart.
3 year carefree warranty.
We give you a 3-year warranty on all safety-related things, such as the frame. The fabrics are covered by the warranty for up to 12 months. Contact our carefree service in the event of damage.
Test 30 days without risk.
Order your stroller in our online shop and test it free of charge in your home for 30 days. Contact our carefree service and we will pick up the stroller at your home if you wish.
Made with in Europe.
We receive our selected fabrics from Italy and our production is in Europe. Our seamstresses have been sewing the fabrics for you there for years. The design and the technology come from our headquarters in Germany.
Fully comprehensive protection for 1 year.
Open the registration link after the purchase, register with our Schutzklick broker and upload existing insurance for a mandate. After you have approved the mandate, you will receive fully comprehensive insurance coverage for 1 year. The following are covered: repair in the event of damage caused by accidents and destruction, protection in the event of robbery and theft, compensation for total damage, scope of protection even on vacation, 24-hour online damage report, no subscription - the contract is automatically terminated after 12 months, free customer support.
Your heart carriers
Strollers that inspire
Your stroller accompanies you and your heart through every adventure that everyday life has to offer. Due to the extensive equipment of your heart carrier, you are prepared for every journey and can concentrate on the most important thing: the closeness to your heart .
Everyday hero
Equipment wonder
Close to your heart
Everyday hero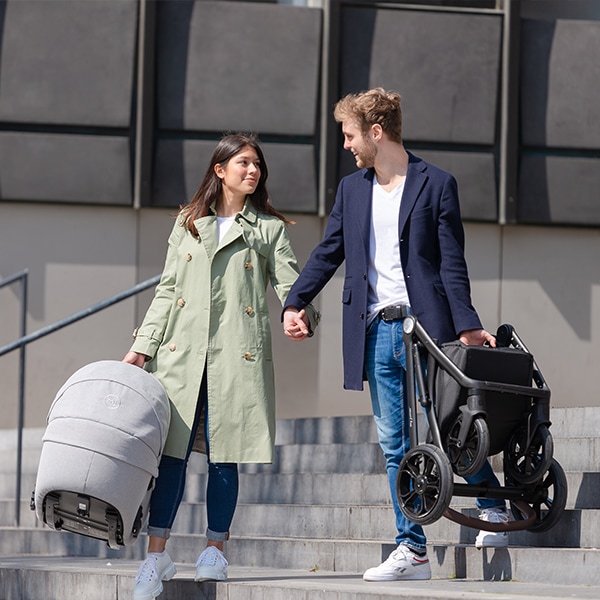 It carries you safely and carefree to your destination on any surface and can be folded down to the smallest measure in no time at all.
Equipment wonder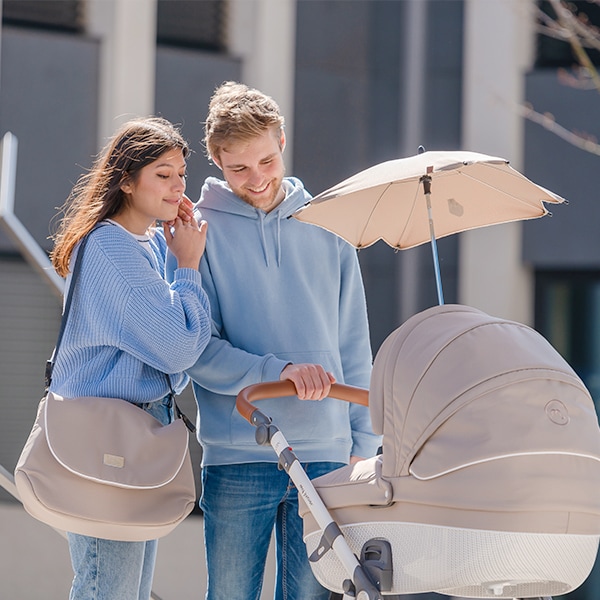 Whether diaper bag, wind protection, mosquito net, shopping basket or rain cape. With our combi stroller set you are fully equipped.
Close to your heart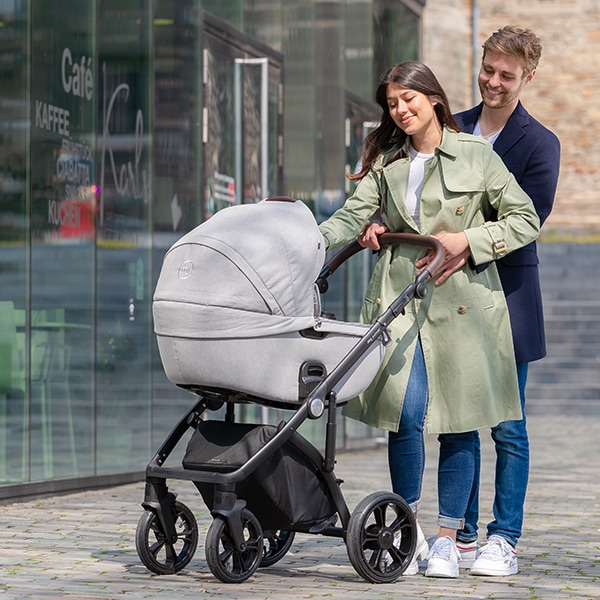 The high frame not only allows you to be close to your heart in everyday situations, but is also particularly back-friendly.
Deine Stoffmuster
Verliebt? Jetzt bleibt nur noch die Wahl der perfekten Farbe für Dich und Dein Glück. Mit unseren Lookbooks bringen wir Dir alle möglichen Farbtöne Deines Kinderwagens und ihre besondere Haptik zu Dir nach Hause und Du kannst Dich ganz in Ruhe entscheiden. Die Glücksgefühle sind unterwegs zu Dir.

Hier VITA HOPE Muster entdecken
Hier VITA unique Muster entdecken
Hier VITA Muster entdecken
Award-winning and certified
Kidsgo
The test winner. 5 midwives and 18 families tested the My Junior stroller and rated it: "Very good".
One level further
We promise to make safety, awareness and service a priority for our little guests and thus create strollers of the highest quality from sustainable materials. Included is a service that leaves nothing to be desired.
Do you have any questions?
Our Carefree-Service accompanies you and your heart. We give you a three year warranty and are always there, where you need us.
Our specialist advisors
Tel.: +49 241 916 07 70
E-Mail: hello@my-junior.com
Contact us
Always close by
Visit us at your local dealer.
Find a dealer
My Junior Flagshipstore
My Junior GmbH
Buchkremerstr. 2, 52062 Aachen, Germany
discover the Flagshipstore
Sichere Dir jetzt einen Willkommensrabatt und bleibe immer mit Aktionen und neuen Produkten auf dem Laufenden.