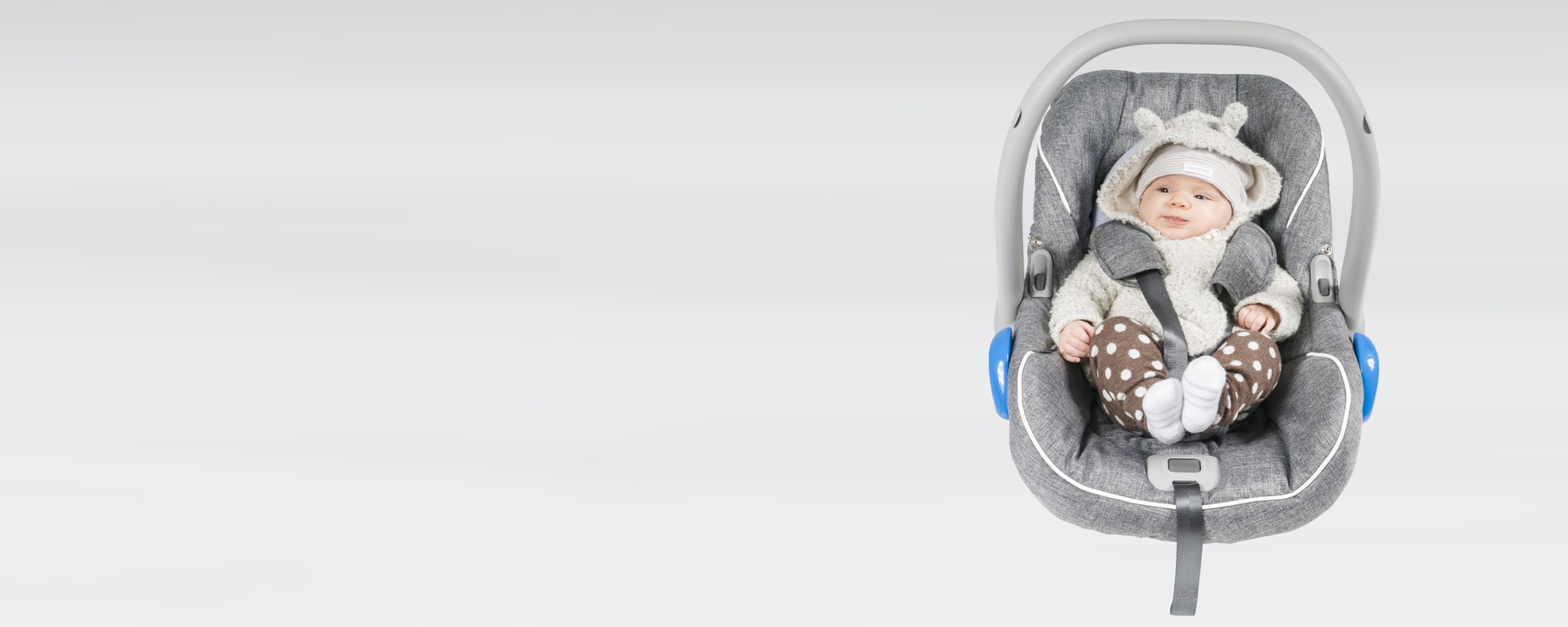 Optimal for every need.
Of course, we have also integrated your child's needs into the Safee baby car seat. The My Junior Safee baby car seat scores with its three different positions: the rocking position. The carrying position. And the resting position.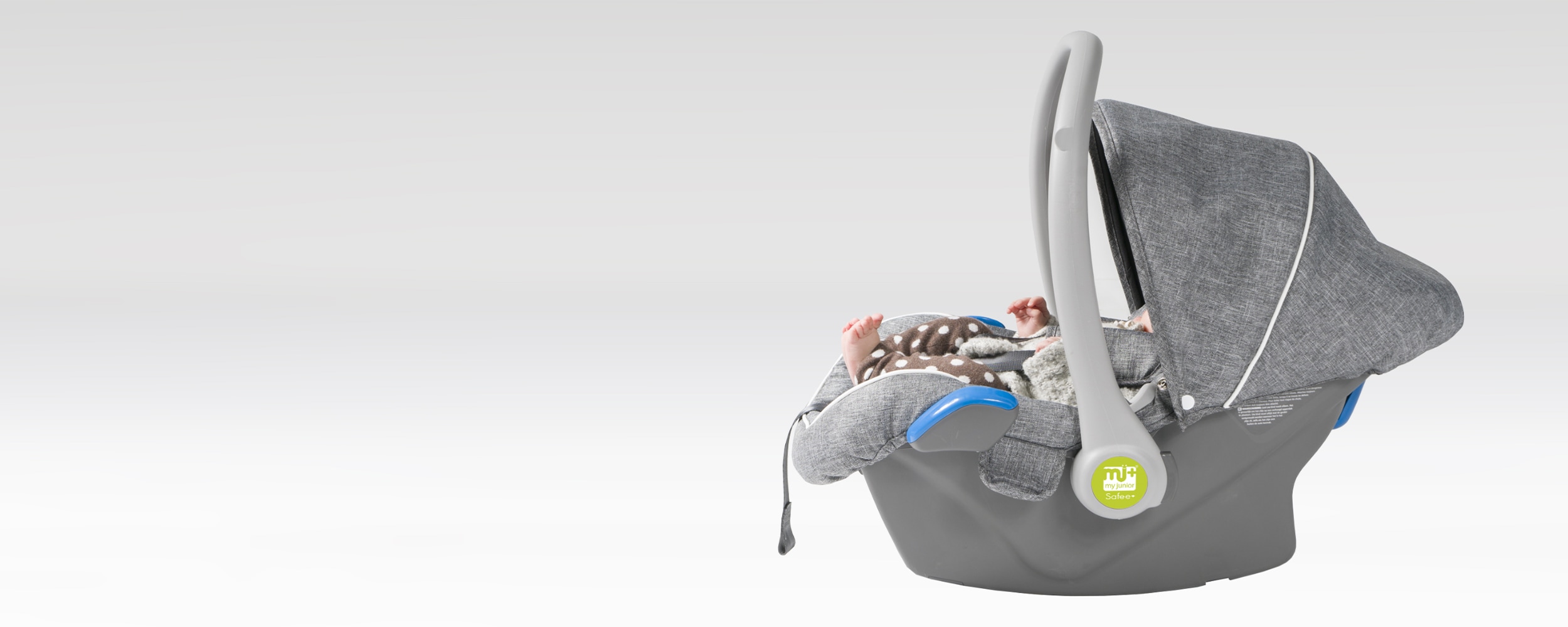 In Wind and Weather
A great extra is the large, removable sun canopy with UV protection 50+. The sun canopy not only protects your baby from the summer heat, but also from wind and rain thanks to the high-quality, impregnated fabrics. Whether in bright sunshine or rainbows. With the Safee baby car seat you are equipped for everything.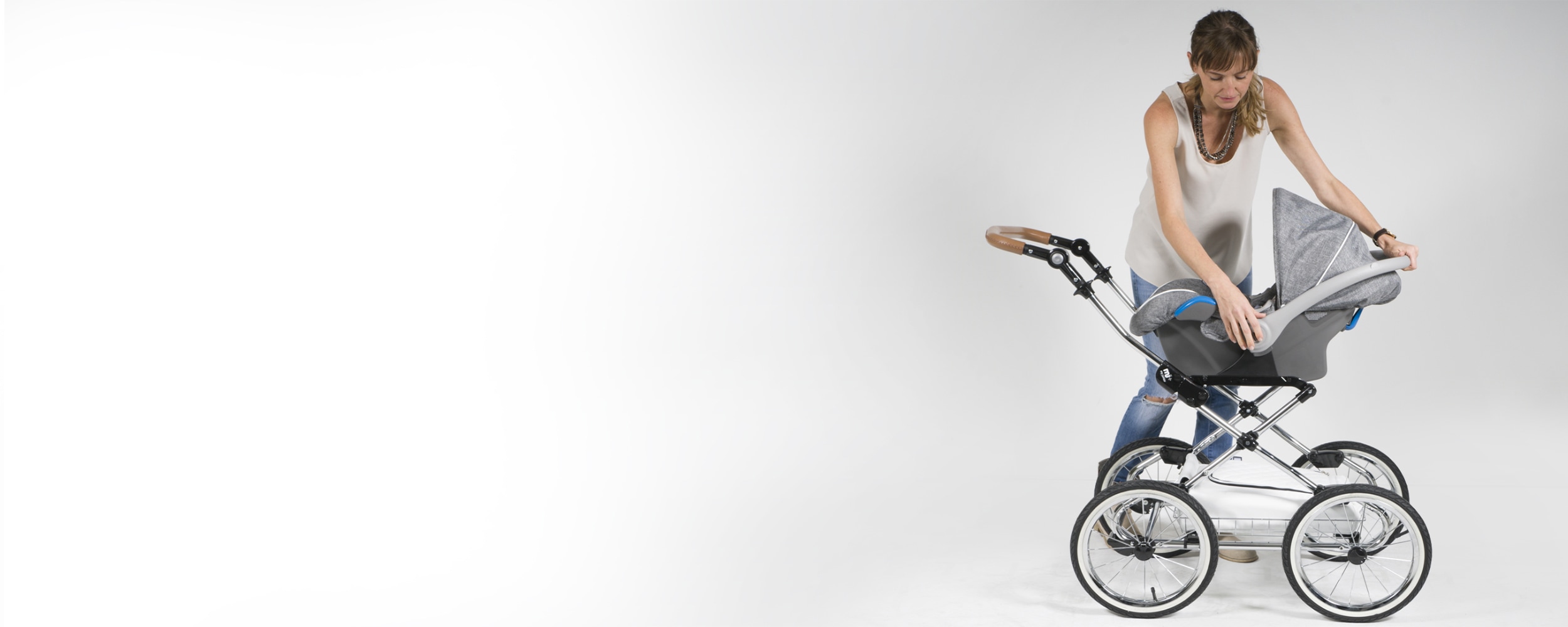 Mobile on the move from birth.
Years of optimization processes are characterized by the combination of multifunctionality and high-quality materials. As a result of this combination, safety and suitability for everyday use are perfectly balanced.
On the road with the Safee
Mit hilfe der optinalen Adaptern für unsere My Junior Kinderwagen können Sie die Safee Babyschale
von My Junior in einem Handgriff in ein Reisesystem verwandeln.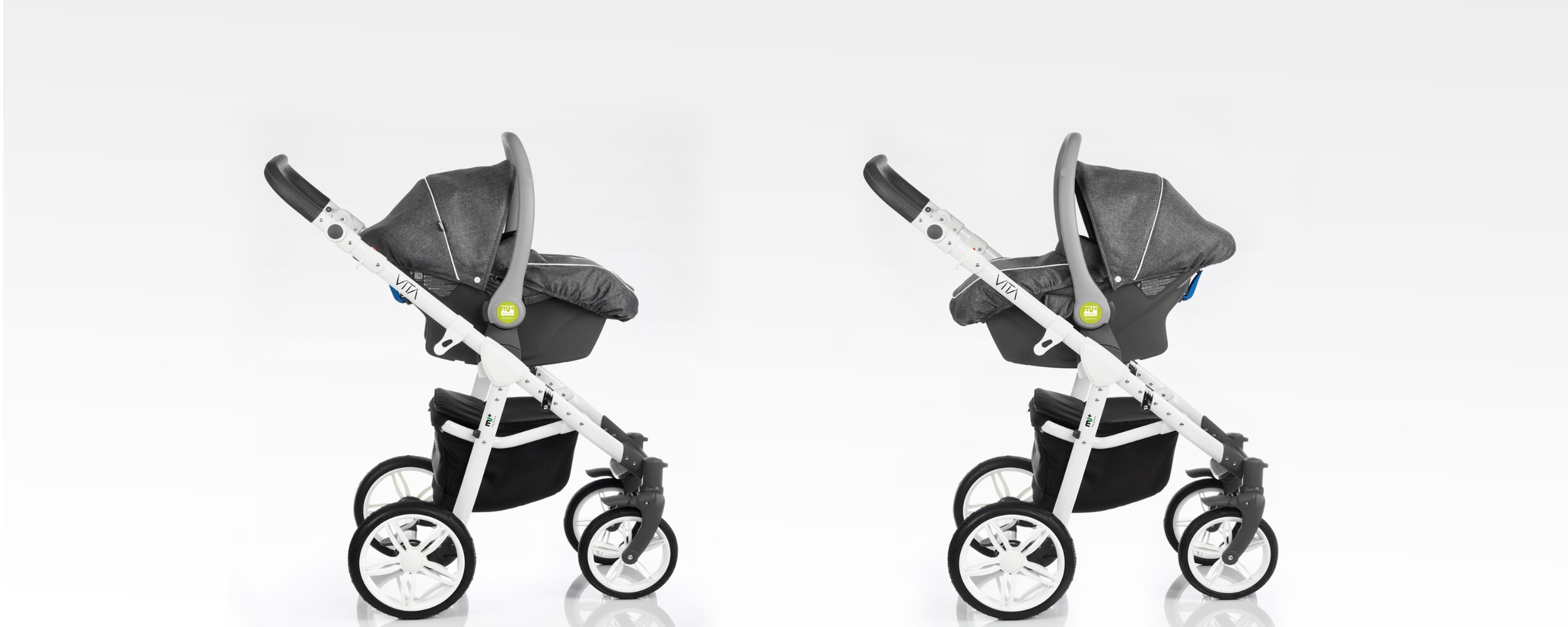 Discover the world. With a view of your child.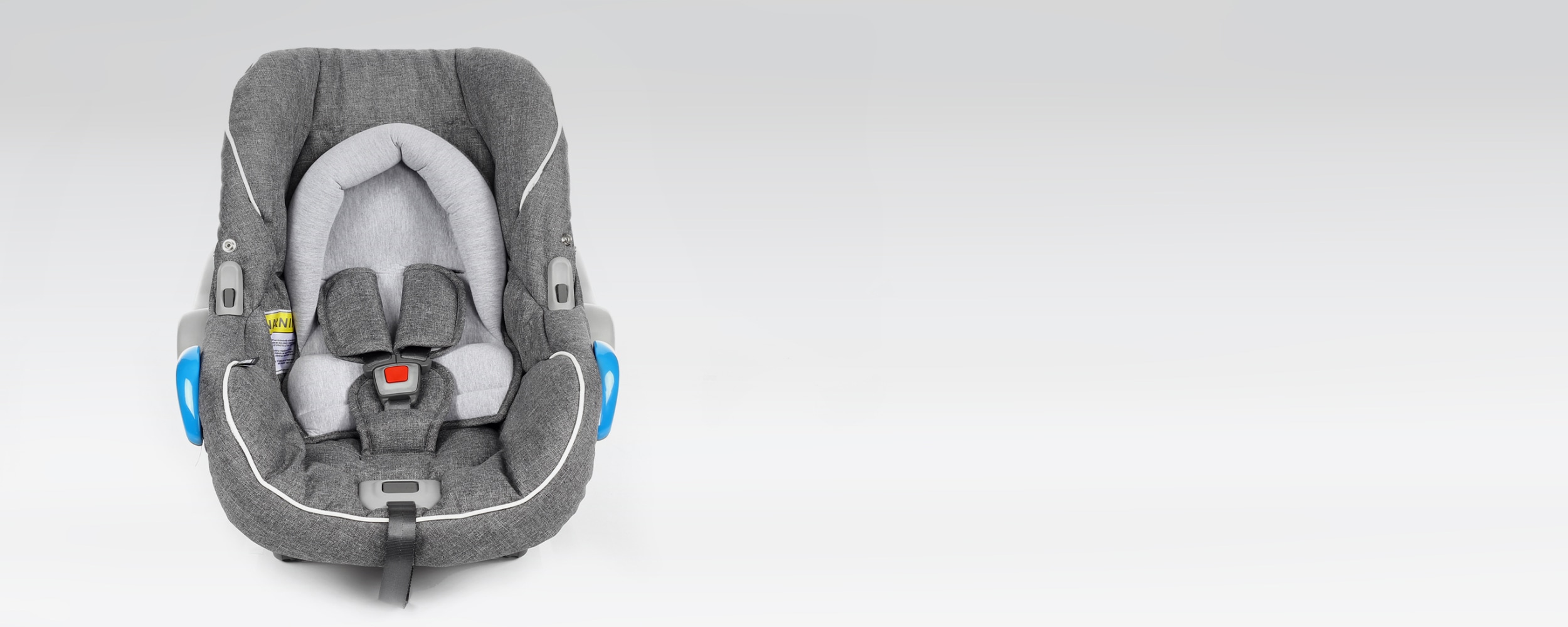 Carefree safety.
State-of-the-art technology and the highest level of security combined with an attractive, yet very cozy design. The Safee baby car seat not only scores with the test mark of the safety standard ECE R44 / 04, but also with the consistent use of high quality fabrics made of 100% cotton.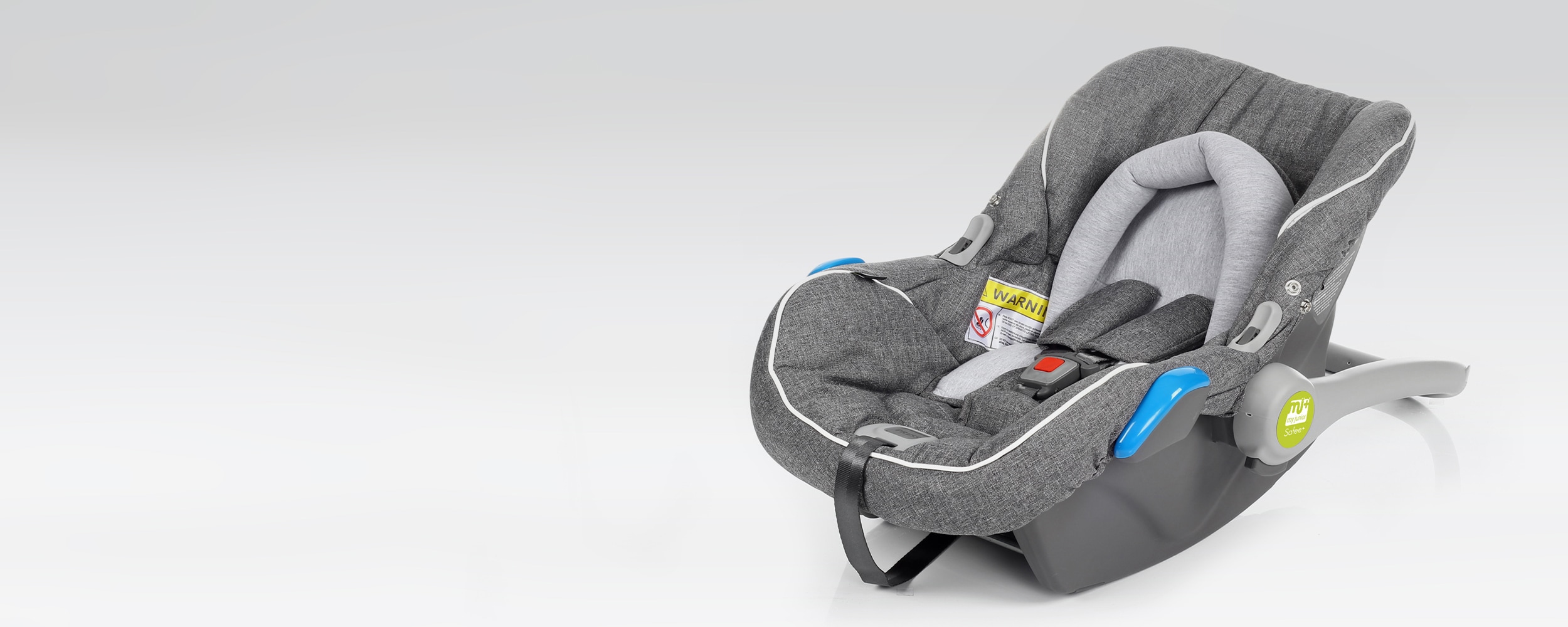 Comfortable lightness.
If your child falls asleep while driving to the supermarket, you don't have to wake them up. The Safee baby car seat can be transported on the frame. Your child continues to relax comfortably and you do not have to carry the Safee baby car seat. Optimally comfortable for both of you.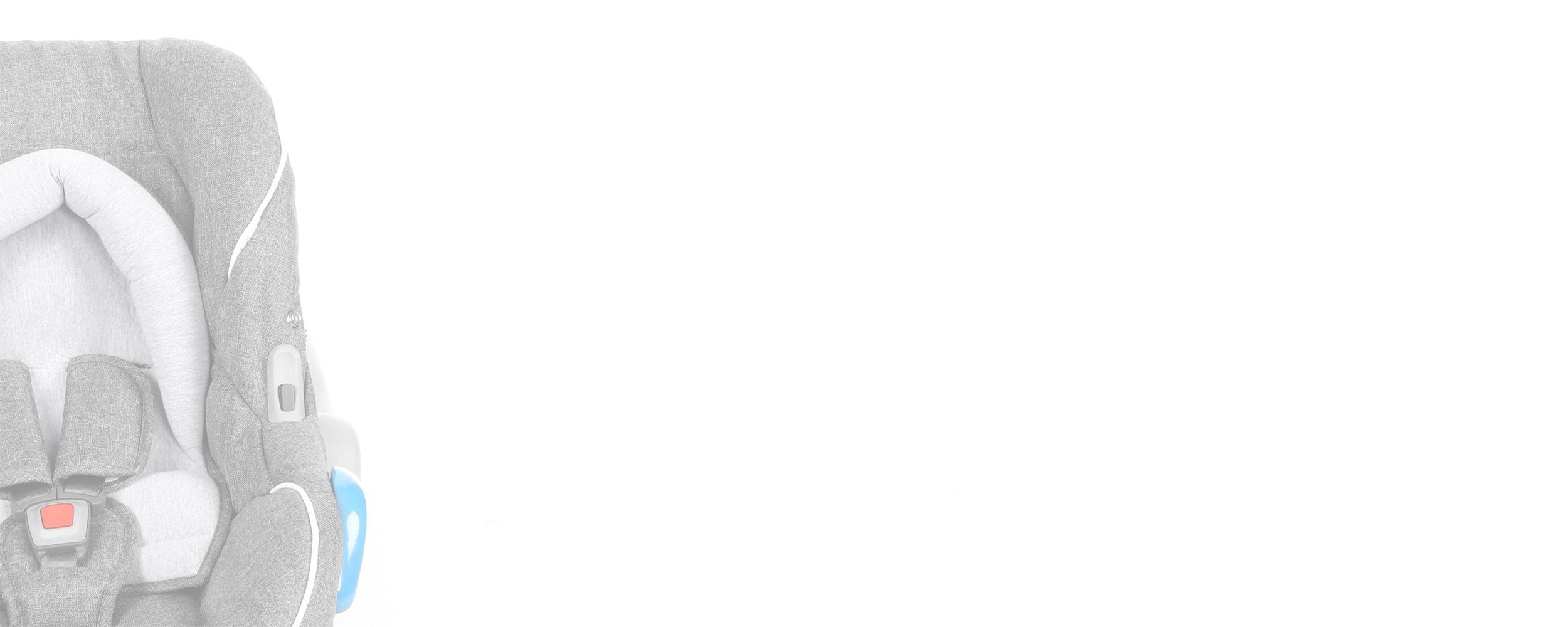 Technical details:
Baby seat
Length: 70cm
Width: 45cm
Height: 60cm
Seat
Length: 34cm
Width: 30cm
Height: 45cm
Weight: 3,5kg
Swinging-, carrying-, resting function
ECE R-44-04 standardized group 0+, 0-13kg
All covers are removable and washable up to 30°
Materials
Shell: plastic
Newborn insert: 100% cotton
The outer fabrics are made of polyester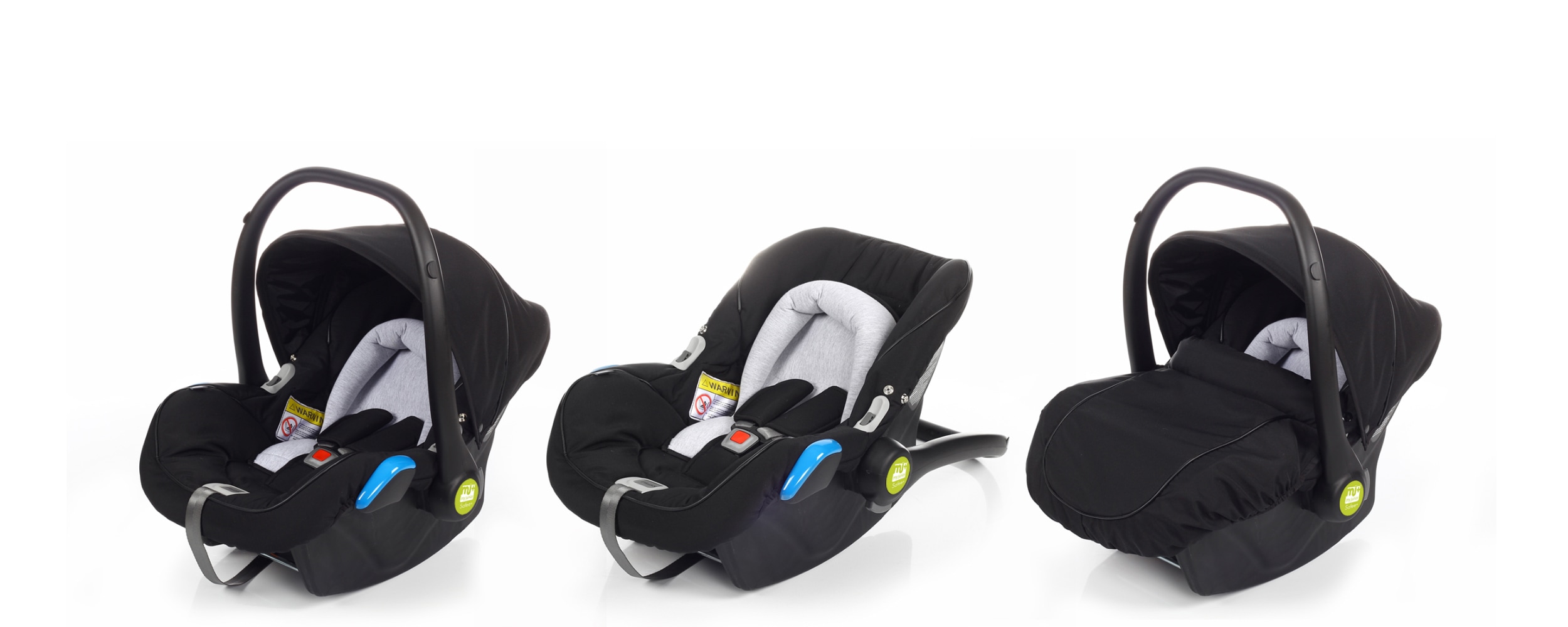 What you get
0-13kg My Junior Safee baby car seat.
Newborn insert out of 100% cotton
Removable wedge pillow
Footmuff
Sun canopy